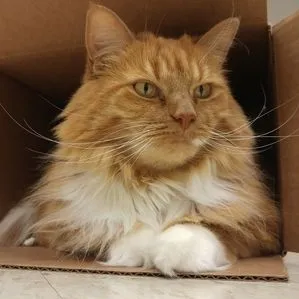 September 06, 2007 - April 11th, 2021
My name is Annie and I have been living here at the North Canton Vet Clinic since 2013. Most of the time you won't see me around the front desk due to my anti-social behavior. It's not you, it's me, truly.

Typically, I'll want attention on my own terms whether it's a quick head rub or a scratch on the back end. My favorite thing I enjoy is food, so when it's time for breakfast and dinner I will be elegantly standing next to my dish ever so patiently. Second favorite thing, NAP TIME! Prowling around for an empty box or bed to have a quick snooze is the best!