Our knowledgeable staff has over 50 collective years of animal care experience. We are dedicated in providing your pet with compassionate and high-quality health care. The years of experience have allowed all staff members to be familiar with each aspect of hospital operations. Please feel comfortable addressing questions to each and all of the North Canton Veterinary Clinic staff and take a few minutes to learn more about us with the following biographies.
---
Denise
Denise is our most seasoned staff member starting as a veterinary assistant in March of 1992. Her biology and medical technology classes at Bowling Green along with her vast experience with her own animals (she currently has two cats, a dog, and a frog named Little Green) has built the foundation for her career at NCVC. She also serves the practice as our human dictionary, encyclopedia and spell check. Outside of the practice, Denise enjoys swimming, fishing and spending time with her grandson. An avid Browns and Cavs fan she shares the frustration of all Ohio sports fan.
---
Sharon
After attending classes at Kent State Stark, Sharon began her career at NCVC in November of 1993 as a veterinary assistant. When phoning the clinic, it is often Sharon's voice that you will hear first. A passionate cook, she enjoys her time in the kitchen trying new and different foods. We are fortunate to be the taste testers of some of those treats. She shares her home with her husband and her two cats Diva and Putter. Sharon enjoys gardening, golfing with her husband, traveling, playing cards and is the proud grandmother of five grandchildren.
---
Ashley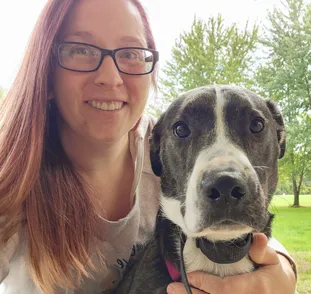 Ashley joined the practice in August of 2010. She received her Veterinary Assistant certification from the North Coast Training Academy in 2008 and has honed her nursing skills as an aide working in an assisted living home in previous years. She is currently in the process of obtaining her associate degree in veterinary science to become a Veterinary Technician. In her spare time, she loves to read, listen to music, gardening, and other outdoor activities. She enjoys spending time with her husband, three kids as well as her five cats, a dog, and raising flemish giants.
---
Taylor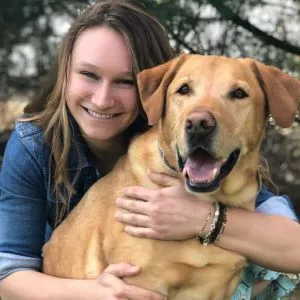 Taylor came to us fall of 2018 from RG Drage. She graduated from Tuscarawas Valley High School and RG Drage's Animal Science program in 2019. With working full time, she currently is enrolled in Penn Foster's program to obtain her Associates Degree to become a Veterinary Technician. Taylor currently resides on her family's farm with a number of animals which include; 1 dog named Bo, two cats, ducks, and chickens. When not at work, Taylor likes to draw, read, go horseback riding, hunting, fishing along with other outdoor activities.
---
Melissa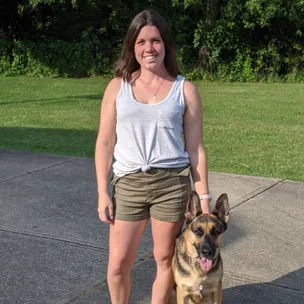 Melissa came to us fall of 2018 as one of our veterinary assistants. She graduated from Hoover High School in 2011 and currently resides in Hartville with her husband, two daughters and their five dogs. When not at the clinic, she is currently enrolled in school to become a Veterinary Technician. Things she likes to do in her free time are going to the dog park with her larger dogs (Zula and Lug), playing piano and guitar, baking goods, and going for a good run.

---
Kennedi
Kennedi joined our NCVC family in the fall of 2022, while adding to her experience as a veterinary assistant. She received her Bachelor of Science in Animal Science with the intention of becoming a veterinarian. Currently, she is gearing towards a degree in Veterinary Technology from Purdue University to become a Registered Veterinary Technician. Kennedi spends her free time at home with her husband, two Airedale terriers Teddy & Milo, and two cats Aurora & Lucy. Her passion is riding her thoroughbred horse, Elly, in hunter/jumper courses and in general riding throughout the summer.