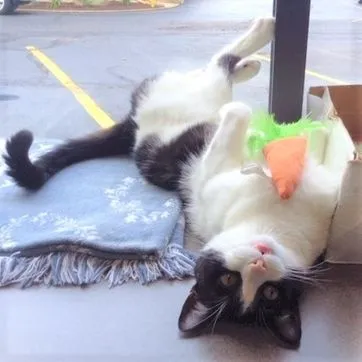 September 14th, 2008 - January 16th, 2021
Some call me Handsome. Others say I am adorable.
You can just call me Leo.
I've been here with Dr. Hunter and his crew since 2010 and I certainly add a nice charming touch to the clinic. I'm an amazing front door greeter when you first come in! You'll see me in the lobby, loving attention no matter who is giving it to me.
My daily routine consists of helping the girls with charts (they work too hard so I just lay on them!), begging for some tasty treats, and napping away in my bed. I'm also the clinic's demonstration cat if they need to show a client a certain way to give medications to their feline. I'm just a big help to them and they love my patience.